Healing is a process. Healing is a journey. It is a rough road to navigate. Sometimes, it is a very lonely road. Below is a list of books and websites for a little help, a little hope, along the way.
Books
Surviving the Loss of a Child
Elizabeth B. Brown
Choosing To SEE
Mary Beth Chapman
Turn My Mourning Into Dancing
Henri Nouwen
I Will Carry You
Angie Smith
Disappointment With God
Philip Yancey
Websites
Christian's Beach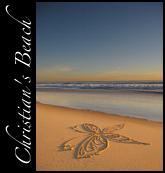 Faces of Loss, Faces of Hope
March of Dimes
For those of you who are walking with some one who has found themselves lost...
Lost For Words Card Line