When your world has stopped you feel like the world itself should as well. It doesn't. Anger is what is left in that realization's wake. That and those daily reminders that the world still spins.
The run rises and sets.
Clouds float.
The phases of the moon changes as days swell into a month.
There is no more gray. Just a whole lot of black.
The world, for you, has stopped but it hasn't stopped for others.
For others, it still spins in its same majestic splendor.
Weekends are packed with exciting plans.
Weddings full of new beginnings and big dreams take place.
Babies are born and taken home.
But for you, the world stopped and grew black and you can't see.
You don't want to see. It hurts to remember.
Isn't it interesting?
Your world has stopped and yet you're reminded that on some level, it still spins.
The moon changes through those phases.
Seasons roll into the next.
You have little glimmers that your world will resume. You are tapped on the shoulder with a whisper and it says,
it was you that changed, not the world
.
It was you that changed, not your God.
Before, when my life was full of plans and beauty and the light of the sun, others were hurting. Others were left wondering why their world had stopped.
It isn't the world that changes, it is us.
It isn't our God that changes, it is us.
I will never be the same. I refuse to let death and that grave define me. It is not all that I am.
But because of the gift of
Emmerson and Vivienne
and that grave, I am not the same.
As Fall brought forth death, Winter the quiet of the stillness and Spring the warmth and beauty of new life, I too slowly became less blinded by the sunlight.
I am actually starting to enjoy it again.
I am enjoying the unfolding of the day.
But I have changed. With the enjoyment of a day and the basking in the sun, I know that this day may cause someone elses world to stop. With that realization I am filled with a gratefulness and an appreciation for this day . . . this moment.
I have lived and breathed in the black of the pit.
I have witnessed the ugly. I have walked with it and it's only because of the ugly that for the first time, I can see and behold the beauty.
It wasn't the world or my God that changed, it was me.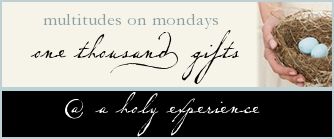 Stephanie